LIU is an art desk I designed and fabricated for myself while working as an apprentice carpenter at "The Custom Cottage" in Grand Rapids, Michigan. I now paint watercolor, sketch and do school work on this desk.
PERSONAL PROJECT BRIEF
Make a standing desk that accomdates my routine during the school year.
DURATION
5 weeks
OPPORTUNITIES
woodworking, sketch
Easel in-use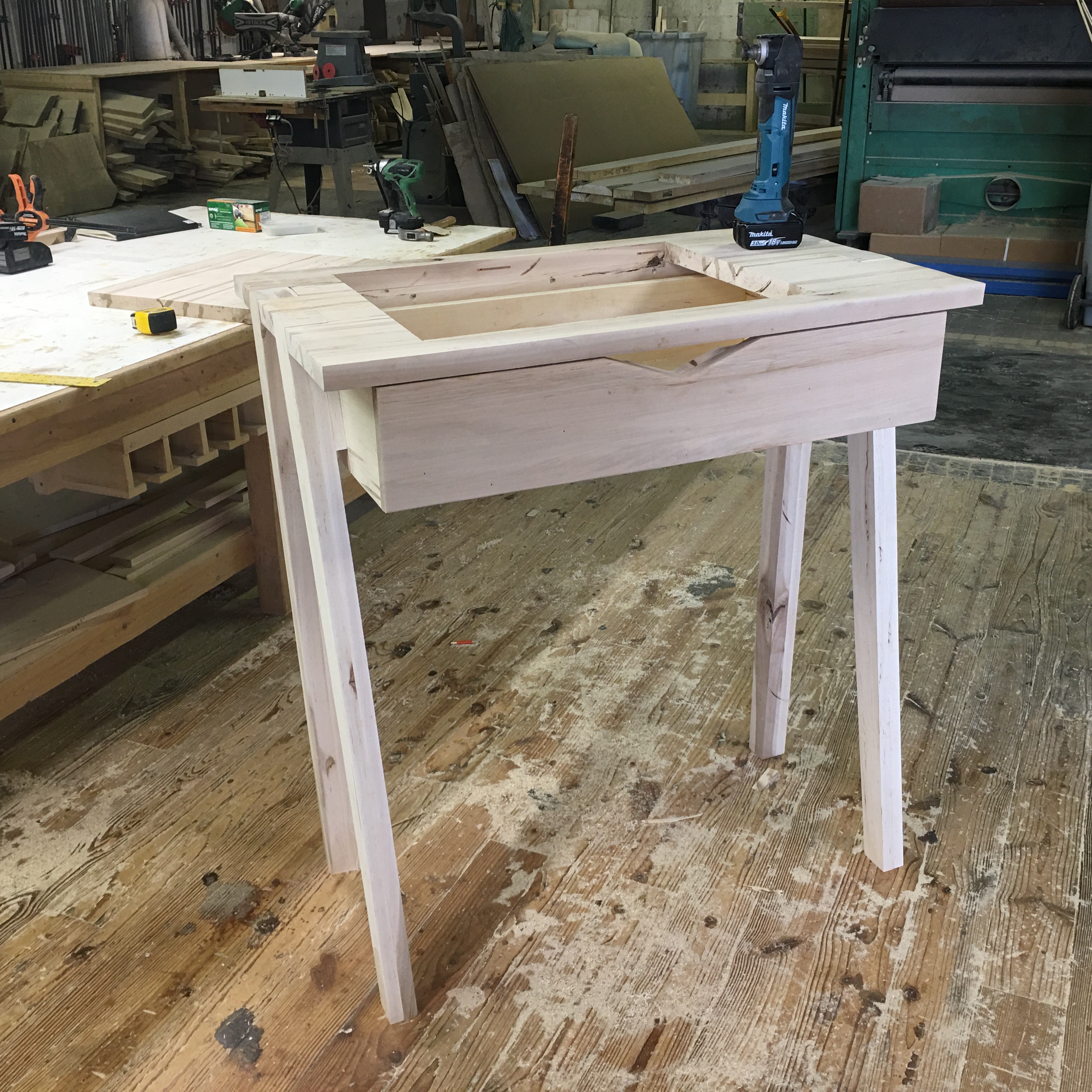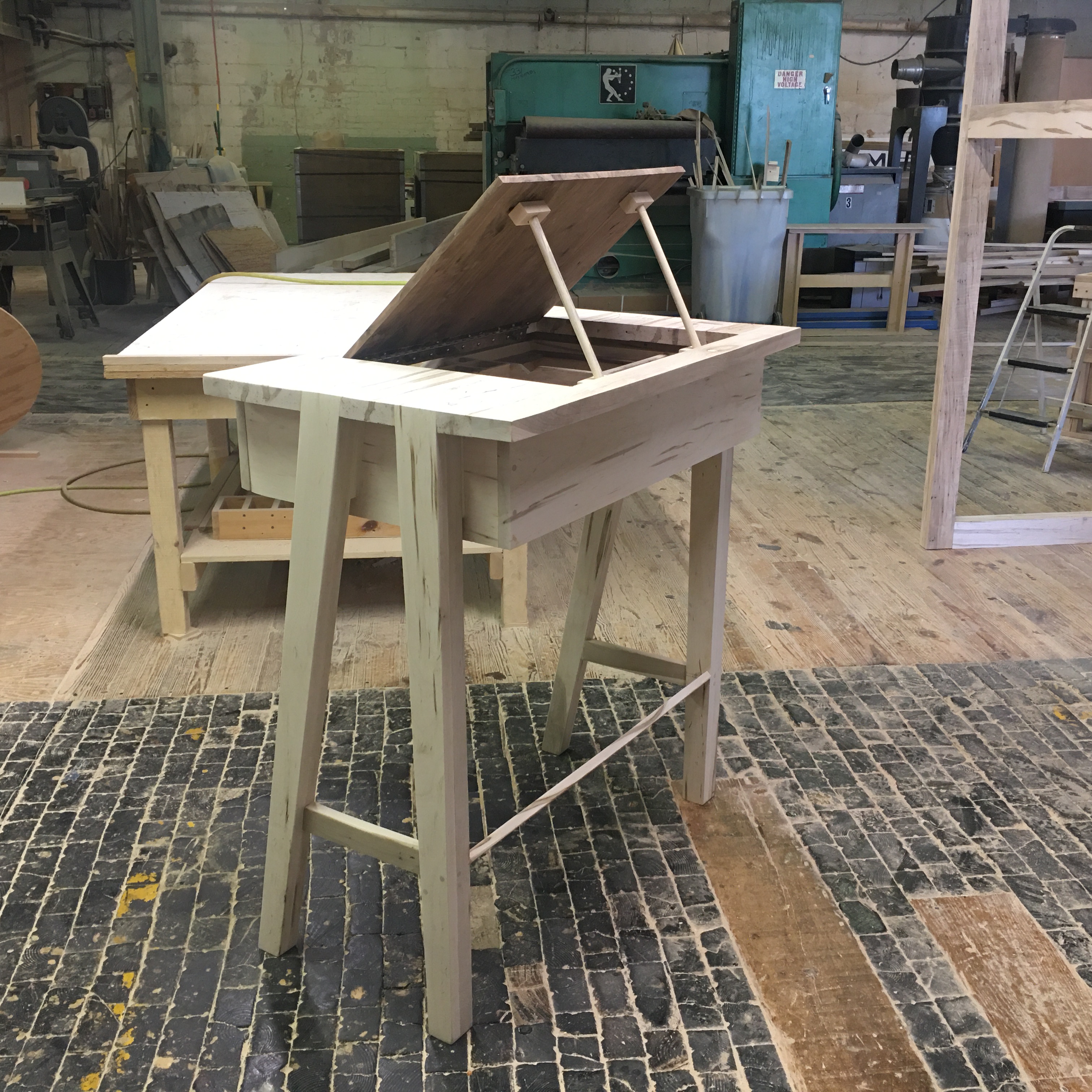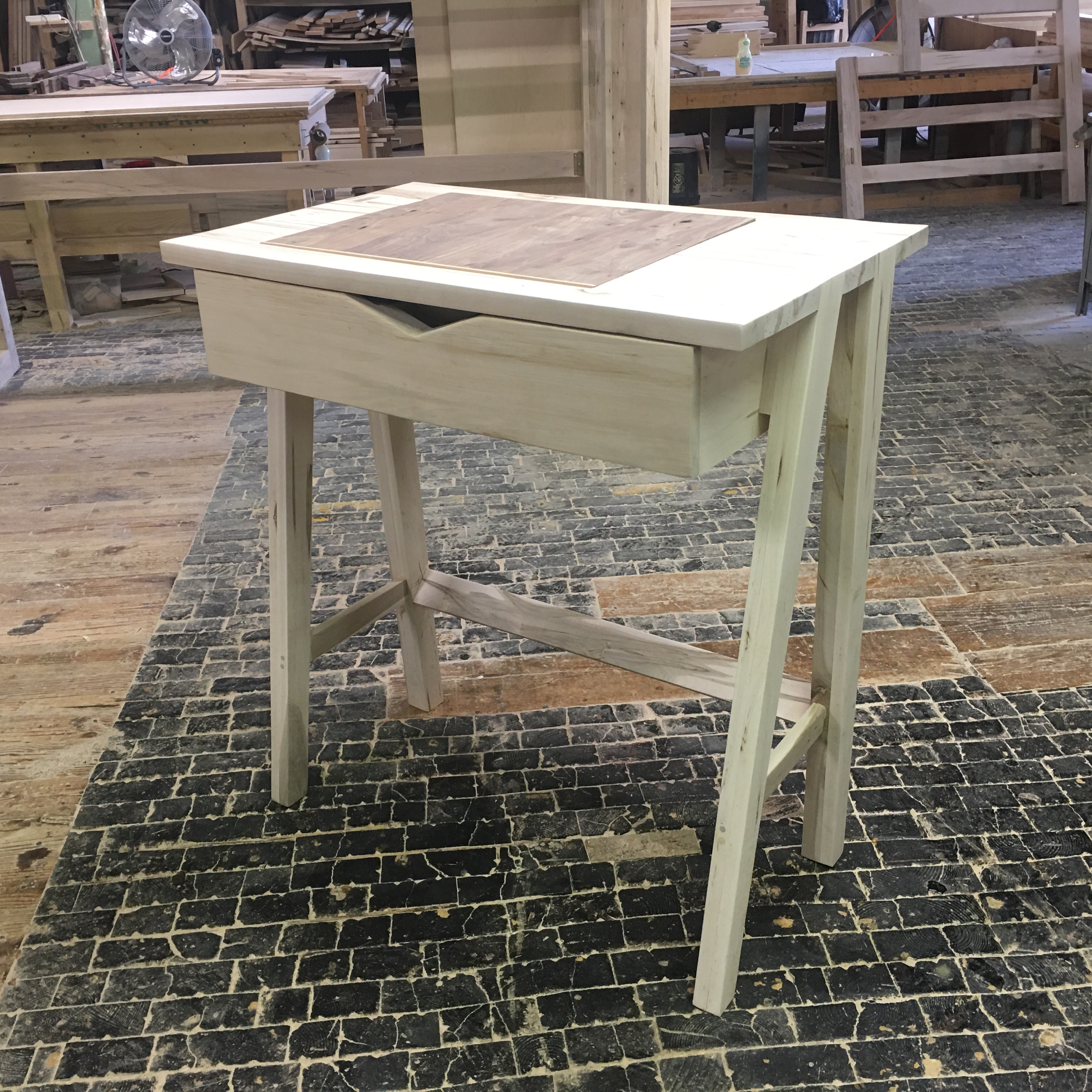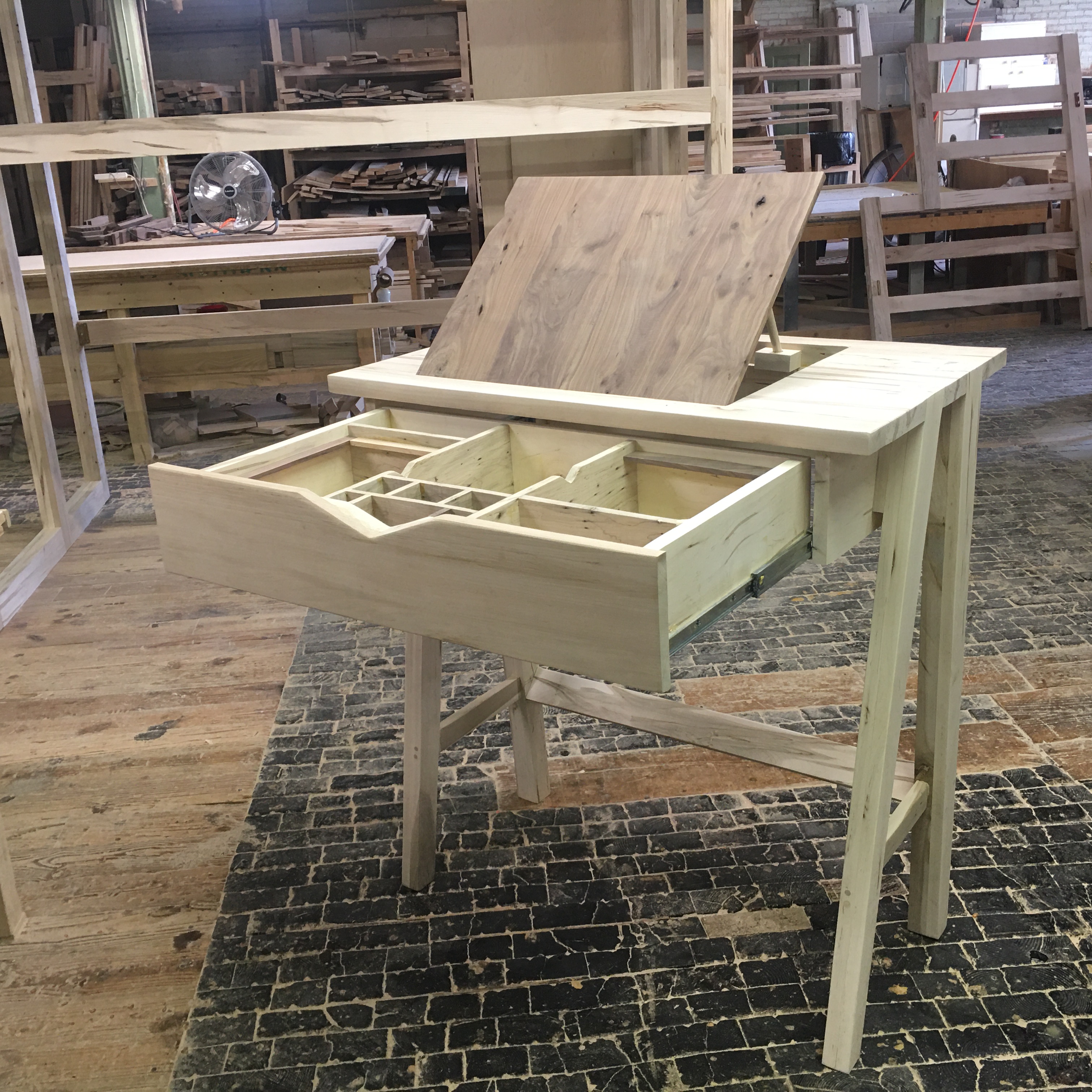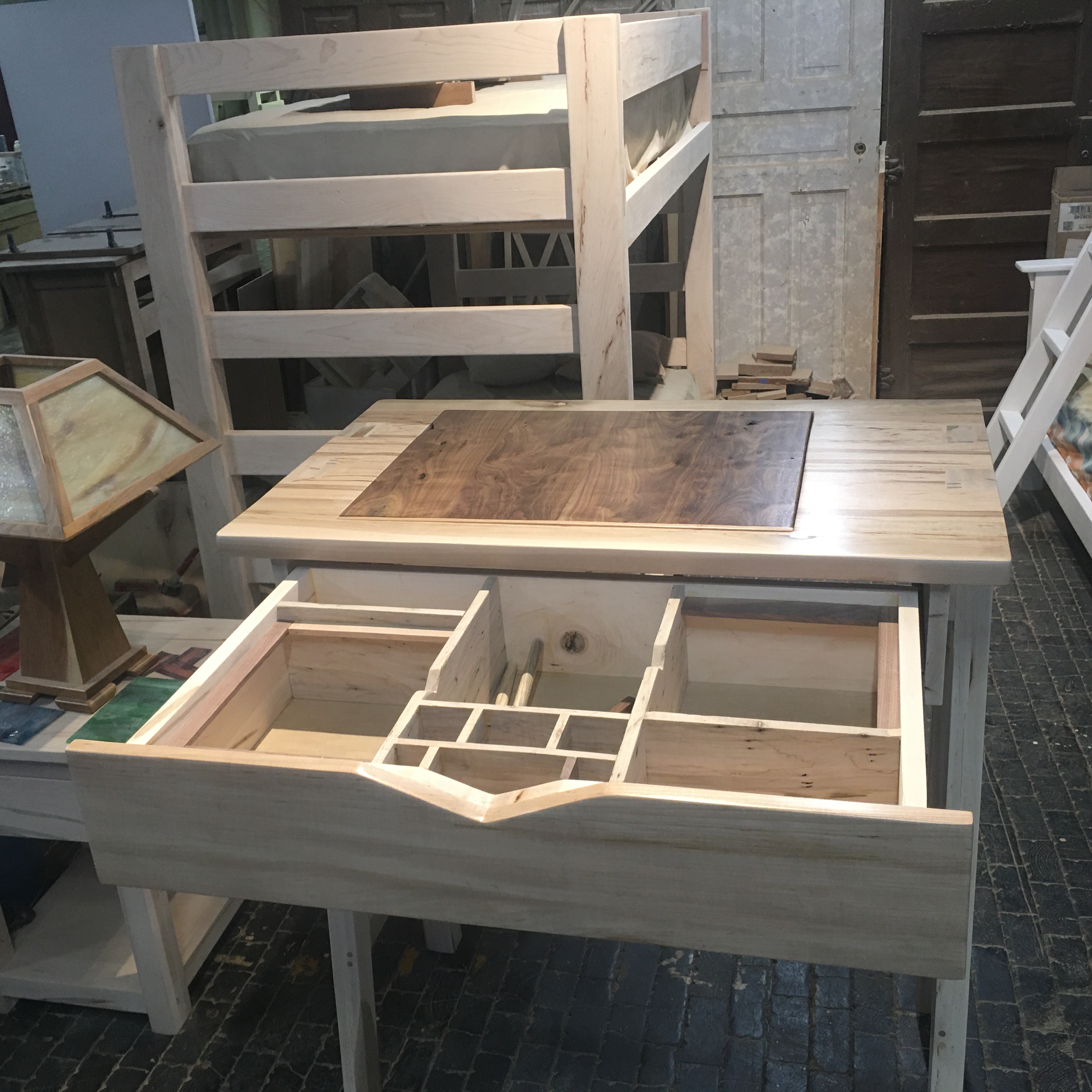 The art desk integrated a contrastive walnut easel to facilitate easy set-up for painting. To highlight wormy maple's unique grains, I attached the A-shape legs to the desktop surface. I intentionally made the drawer compartments and the easel asymmetrical to accommodate my painting habit and preferences.