SYSPLAN is a modular planning kit that urges novice woodworkers to always lay out a plan before an operation. SYSPLAN accomodates various woodworking tasks and ultimately aids intentional making.
For


student project

Duration
7 weeks
"Planning is part of the making."
I experienced a tablesaw kickback when I was an apprentice carpenter. I knew "the right way" to use a table saw but due to lack of planning, my mind forgoed intention and focus. It made me realize that woodworking safety is both physical and mental.
So, how might a product encourage planning and aid mental focus particularly for novice woodworkers?
Research
I interviewed students shop monitors about their work routine and interaction. I synthesized this in a storyboard and mapped out different interaction points where planning may occur.
Brand Language
Based on previous research, I came across the power tool brand Festool. Its modular design for systematic organization and clean visual langauge seemed most appropriate for developing a planning kit. This is also currently not a product line of most power tool brands.
Sketch ideation

Prototype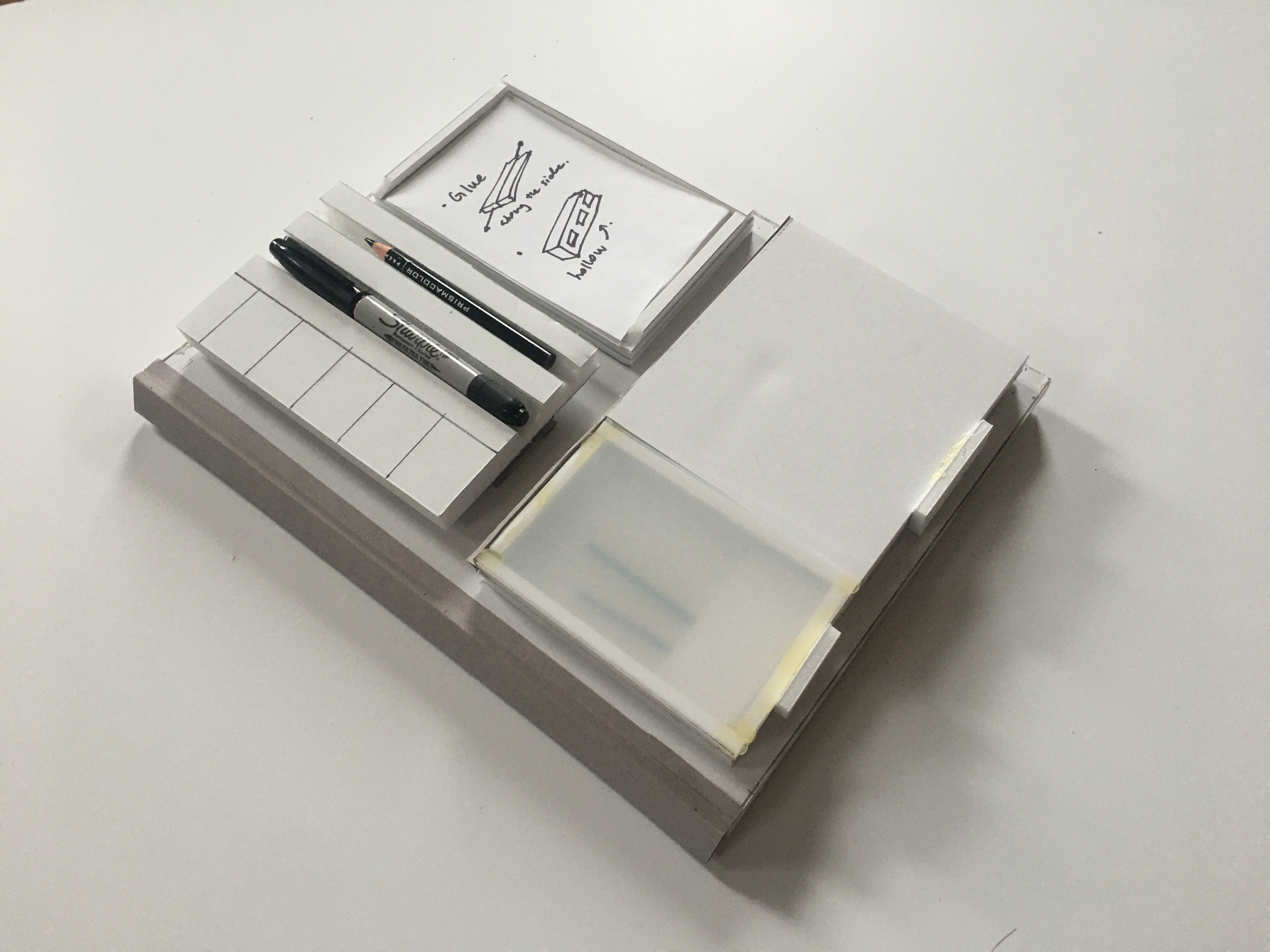 Detail Development

Components

01 Case
Case houses plans. Snap fit...
02 Marking Kit
03 Checklist
04 drill bit
Configuration
sliding mechanism assembly